JU--VIPER-5-PCM

REF:
| | |
| --- | --- |
| 2013 | JU-5035214AF |
| 2014 | JU-5035357AC |
| 2015 | JU-5035214AD |
| 2016 | JU-5035214AD |
| 2017 | JU-5035214AD |
Dodge Viper (2013-2017), 8.4L, V-10 Engine Controller Module PCM / ECM

Engine controller device for Dodge Viper 8.4L V-10 engine. Dodge no longer makes PCM's or the Dodge Viper 2013-2017.
We have access to new and rebuilt to new PCM's. Call us for the very latest prices and availability.
Price for this product does not include programming. You can have your Dodge Dealer put the program in. Takes 15 minutes.

NOTE: Your Viper 2013-17 PCM Engine controller is located

behind the driver headlight, between the upper radiator hose and inner fender structure

$ 250.00 *Core Charge included
(*Once we receive your original PCM/ECM back and it is inspected, you will refunded the value based on the condition of the PCM. Up to $250.00 will be refunded.)

Return PCM core to:
The Viper Store
Attn: Core Return
13721 Linden Drive
Spring Hill, FL 34609

You must include a note with your name, address, phone number and amount of deposit you are due.

NOTE: Chrysler supplied PCM's are considered new whether they are remanufactured from Chrysler or new build.

Limited warranty information - Click Here.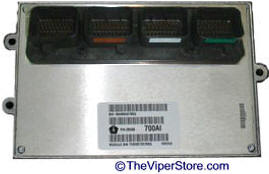 Note: We will call you with specific information we will need once you order.

NOTE: Your Viper 2013-17 PCM Engine controller is located behind the driver headlight, between the upper radiator hose and inner fender structure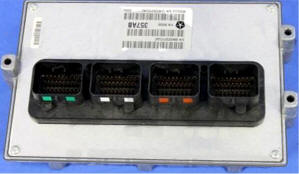 $ 1,195.00 and up - includes

250

.00* core
*(added is a $250.00 Refundable Core Charge)
Price and availability subject to change without notice

*PCM's have a $250.00 core charge. Once you send us your old one and it is inspected you will your $250.00.


Special Order
NOT Refundable




Return Policy

1-2 week delivery

**Call us for more details:
352 688 8160 M-F, EST

$ 29.95




11 x 8 x 4; 5 lbs

We welcome our many Overseas Customers!
More Shipping Info Click Here