M-1534
Dodge Viper (2013-2017) Super High Performance Spark Plug Wire Set
1 set of 10 wires - 8.5 mm

Heavy duty racing quality performance wire set. Magnecor is the undisputed master of the automotive ignition world, comprised of true craftsmen who instead of relying on glitz and creative (but misleading) marketing, create only the best and most effective spark plug wires for your vehicle, regardless of the cost, difficulty of manufacture, or amount of research and engineering involved.

Magnecor KV85 and R-100 wires are specifically designed for (2013-Current) Vipers and are unique in that their superior construction not only renders them practically indestructible under normal use while providing maximum output, but they also minimize electro magnetic and radio frequency interference, improving the life of your vehicle's electrical components.

In a field of cheaply produced wires, and overpriced wires with unnecessary external cosmetic features, Magnecor produces wires that are best at the most important thing: results. We recommended Magnecor KV85 and R-100 wires for race cars and daily driven stock cars alike.

Heavy duty 8.5mm wires.
Able to withstand 600-1,000 degrees Fahrenheit.
Premium one piece heat resistant silicone outer cable construction dissipates heat.
Unique Magnecor 2.5mm metallic inductance suppressed stainless steel conductor with ferromagnetic base core.
Superior radio and electro magnetic interference reduction improves radio reception as well as life of vehicle electrical components.



Super High Performance!
Used for street and track racing!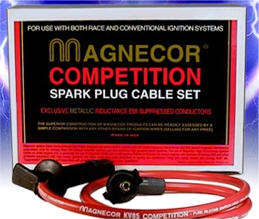 Color: Red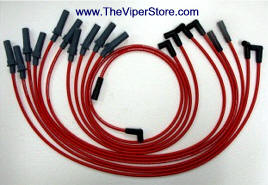 $ 349.00

Special Order
25% Restock Fee on Returns
Return Policy

1-2 week delivery
If you are having trouble ordering online: Please call us at 352 688 8160
$ 29.95




UPS Ground
We welcome our many Overseas Customers!
More Shipping Info Click Here

AAP-2314
Dodge Viper (2013 - 20107) NGK Iridium IX Super High Performance plugs
(Set of 10 High tech plugs)
Designed specifically for the performance enthusiast. Iridium IX® offers extreme ignitability, improved throttle response and superior anti fouling
Fine Iridium tip ensures high durability and a consistently stable spark
Iridium alloy has extremely high melting point, perfect for today's high-tech, high-performance engines
Trivalent Metal Plating - superior anti-corrosion and anti-seizing properties
Outstanding acceleration, high fuel efficiency and durability
Ultimate design, technology and performance.
Set of 10 plugs per package.


Super High Performance!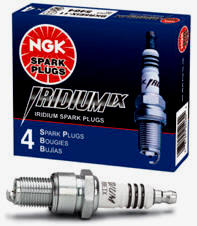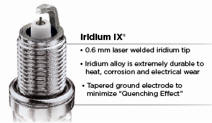 139.00 per set of 10

15% Restock Fee on Returns
Return Policy

1-2 week delivery
If you are having trouble ordering online: Please call us at 352 688 8160
$ 18.95




UPS Ground
We welcome our many Overseas Customers!
More Shipping Info Click Here