WS-V2-SW
Dodge Viper GTS or RT/10 (1992-2002) Genuine Leather Steering Wheel Skin.

Fits stock steering wheel. Wheel skins are the finest, most luxurious steering wheel covers available anywhere. Handcrafted in the USA in many different colors.
Wheel skins are the perfect upgrade accent for your Vipers body color.

Comes sized to fit. You stitch together with materials provided. Takes about 1 hour for install.

Colors: Tan, Yellow, Cobalt Blue, Red, Burgundy, Black, Charcoal and more.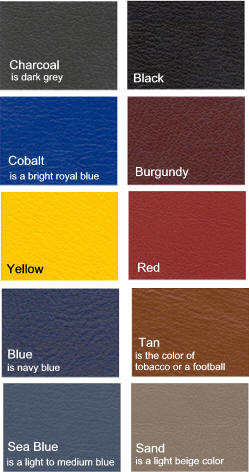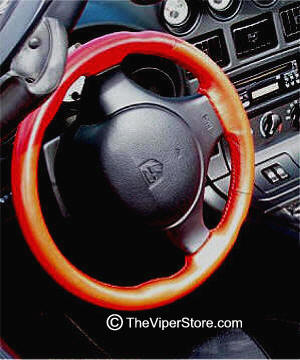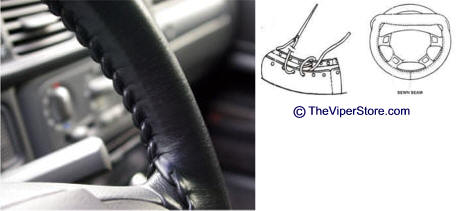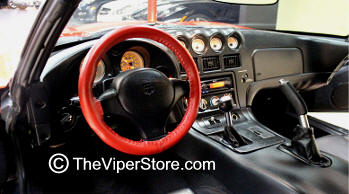 One Color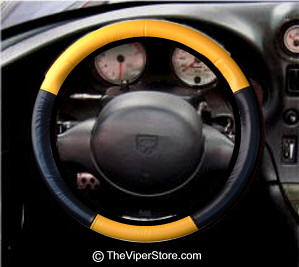 2-Color = Black plus one color

More Pictures of Product click here

Measuring your Steering Wheel

Click Here for Installation Instructions

$ 79.95 One Color
There are no refunds on this custom item.
2 Weeks for Delivery



---
$ 99.95 2-Color
There are no refunds on this custom item.
Factory SW for Gen 2 Viper is cir: 4.50" by dia. 14.00 "

How to: Measure the Circumference

Cir. = Circumference:
Measure around your steering wheel's widest spot in inches.
example: 5.13"

Dia. = Diameter:
Measure your steering wheel straight across through the center.
example: 14.0"
If you are having trouble ordering online: Please call us at 352 688 8160
2 Weeks for Delivery
$ 17.95

We welcome our many Overseas Customers!
More Shipping Info Click Here