ACC-962014
Dodge Viper with Rear Exhaust only (1996-2002) High Polished Stainless Steel Exhaust Tip Set -
includes 3-D Stainless Sneaky Pete Logo
"Slips right over your stock tips- no cutting or welding!"

These custom made Super High-Quality Stainless Steel High-Quality Exhaust Tips are specifically designed to fit right over your stock tips. No cutting! Simply slide them on and lock down with attached clamps. Take them off any time without damaging your stock exhaust tips. Three dimension metal logo adorns the top of each tip.
Will not come lose when mounted properly. Will never rust or corrode. Stays shiny forever!
Includes set of two (2) Tips as shown.
NOTE: These go over stock 2.5" tips only.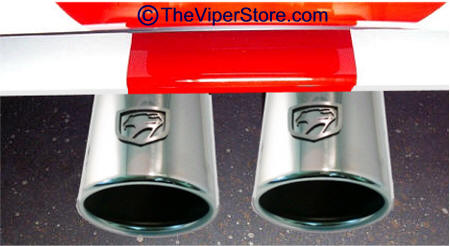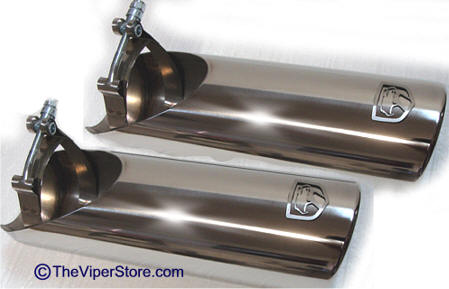 Slip Fit! - NO Welding!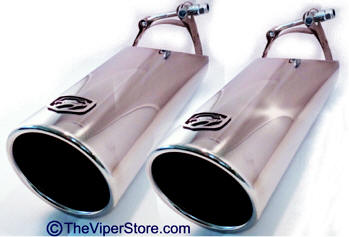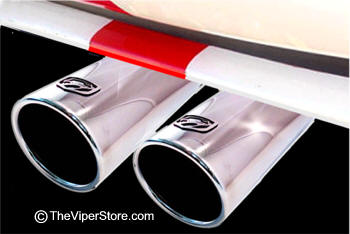 more pictures of product click here

Installation Instructions

$ 239.95 (set of 2 Tips)

15% Restock Fee on Returns
Return Policy
1-2 week delivery
If you are having trouble ordering online: Please call us at 352 688 8160
$ 16.95

We welcome our many Overseas Customers!
More Shipping Info Click Here


BEL-5537






(2)
DODGE Viper (1996-2002)
3 ½" SS Rolled Tip - 6" long, 3" inlet
Stainless Steel Exhaust Rolled Tips 2pc


Custom designed specifically for the Dodge Viper 1996-2002 Coupe and Convertible with REAR exit exhaust.

These come as a set of 2 Rolled Polished Exhaust Tips. You cut off your factory Tips and weld these ones on your tail pipe. Choose which size pipe you are hooking the tips up to 2.5" or 3.0".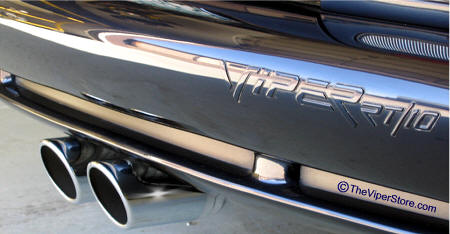 Stainless Steel Highly Polished Exhaust Tips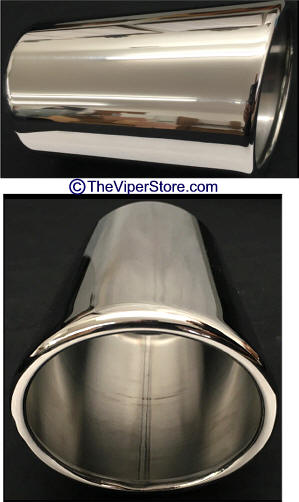 $ 249.00 and up (set of 2 Tips)


20% Restock Fee on Returns
Return Policy
1-2 week delivery
If you are having trouble ordering online: Please call us at 352 688 8160
$ 17.95

We welcome our many Overseas Customers!
More Shipping Info Click Here