AA-95060X2
Dodge RAM SRT-10 (2004-2006) Ultra High Performance Windshield Wiper - Set of 2


Brand:

PIAA Very Best blades you can buy!



See the road more clearly, experience added motoring safety, and get more miles out of your wipers! A set of PIAA Super Silicone Wiper Blades gives you all three, plus the added pleasure of noise-free operation in any condition.

Ordinary wiper blades merely sweep drops of moisture off your windshield. PIAA Super Silicone Wiper Blades go much further, thanks to an active silicone treatment that actually coats your windshield with a smooth lining that promotes beading. The water is then wicked away effortlessly by the premium compound blades, producing clarity you've never seen before.
PIAA Super Silicone Wiper Blades boost your driving clarity, improve safety, and last longer.
Active silicone coating treats your windshield, helping water bead on the surface and be wicked away with ease.
PIAA Super Silicone Wiper Blades feature high-quality silicone-rubber compound blades—streak-free, squeak-free, chatter-free!
Getting the right size is easy-just enter your vehicle above, and we'll deliver the wipers you need!
Super Silicone Wipers install easily—just pop out the old wipers and pop on your new PIAA blades.
Includes windshield treatment wipe that boosts beading performance
Your PIAA Super Silicone Wiper Blades are covered by PIAA's warranty against defect.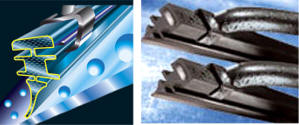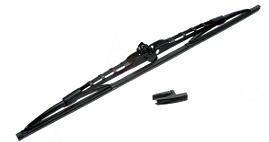 Set of two wiper arms and 24" blades

$ 79.95 for set of 2


1-2 week delivery time

If you are having trouble ordering online: Please call us at 352 688 8160
$ 15.95



We welcome our many Overseas Customers!
More Shipping Info Click Here