ACC-973017
RAM
SRT/10
(2004-2006)
Valve Cover Polished Stainless Steel Letters - 10pc

High Polished Stainless Steel Letters with adhesive back fit on top of your dull factory stamped Valve Cover letters. Two "VIPER" words (10 piece set) one for each side of the engine.
Really brightens up your engine and gives it a professional show car look.
All stainless steel metal. Won't rust or corrode.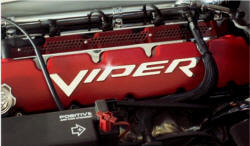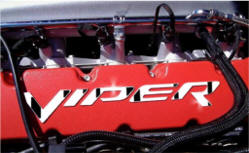 more pictures of product click here

Installation Instructions

$ 89.95 set for each side
Out of Stock until 15 June 2019
15% Restock Fee on Returns
Return Policy
2 week delivery
If you are having trouble ordering online: Please call us at 352 688 8160
$ 9.95

We welcome our many Overseas Customers!
More Shipping Info Click Here