IH-HAT-V5
Dodge SRT Viper (2013-2017) Hat with Stryker logo

Viper hat in black with embroidered silver emblems.
Purchased through Jerry Ulm Dodge licensed dealer.

Specifications:
85% polyester/15% brushed nylon construction
Water-repellent
Matching sandwich
Pre-curved peak
Matching adjustable self back strap
One size fits all with hidden Velcro adjustable system
One size fits most
Available in black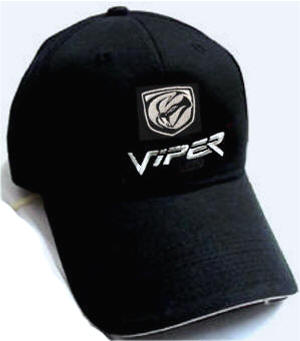 $ 24.95


15% Restock Fee on Returns
Return Policy

1-2 week delivery

If you are having trouble ordering online: Please call us at 352 688 8160

$ 7.95



We welcome our many Overseas Customers!
More Shipping Info Click Here


IH-HAT-V5-COL
'Custom' Dodge Viper (2013-17) Viper Hat with "Stryker" logo
With your Choice of embroidered Logo Color!

Hot Dodge Viper Race Hat. Highest Quality hat you can buy. Black with Color Viper Logo -Embroidered on front (choose color). Features heavy duty stitching and top air holes. Adjustable Velcro attachment in the back. Features white piping around bill.
Fade and water resistant.
Professional look.

Chose your Color: Orange, Med. Blue, Yellow, Purple, or Neon. Green
Note: colors are not designed to perfectly match paint colors.



Logo thread colors

Adjustable - one size fits all.

Second hat FREE shipping.

Choose your color for the Viper logo!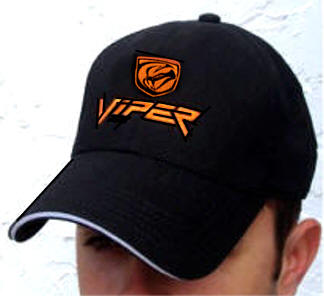 Shown in Orange

More Pictures Click Here

$ 34.95

Special Order
35% Restock Fee on Returns
Return Policy

2-3 week delivery
If you are having trouble ordering online: Please call us at 352 688 8160
$ 7.95

We welcome our many Overseas Customers!
More Shipping Info Click Here


EB-G9001
Sports-car - Fitted Leather Driving Gloves
'Genuine Leather'
High Quality sleek fit, softened Genuine Leather Driving Gloves. Fitted to your hand for a snug sleek fit. Are made in goatskin leather and has a leather adjuster strap with Velcro. There are opening for the knuckles and small breathing perforations on the top of the knuckle
Comfortable Goatskin Leather
Leather wipes right off, is durable and modes to the hand shape
Light weight 100% polyester lining
Top stitched design with reinforced knuckle openings
Top Velcro Strap
Designed to the wrist
Comes in all sizes - see Size Chart. Sizes run small. Click Here for Sizing Chart
Available in: S, M, L, XL, XXL

Measure around the knuckles of your dominate hand:
M - 9" to 9.5" or 24 cm
L - 10" to 10.5" or 27 cm
XL - 11" to 11.5" or 29 cm
XXL - 12" to 12.5" or 32 cm
Purchased through Jerry Ulm Dodge licensed dealer.

'Genuine Real Leather'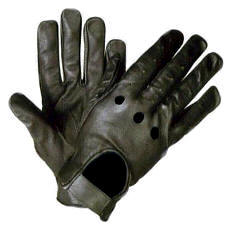 Click Here for Sizing Chart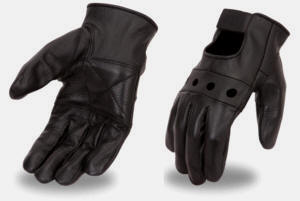 $ 29.95


15% Restock Fee on Returns
Return Policy

1-2 week delivery

If you are having trouble ordering online: Please call us at 352 688 8160
$ 7.95



We welcome our many Overseas Customers!
More Shipping Info Click Here