DODGE Viper SRT-10 (2003-10) Diamond Mesh Front Grills 4pc
PART # ACC-972040
INSTALLATION INSTRUCTIONS
Included: 4-Stainless Grilles; 2-Adhesive Promoter Packets
Liner Information: Your new accessories will come to you with a protective surface liner. Leave this liner in place until the installation is complete to prevent finger prints and or possible scratches during installation.
The first step for this installation will be to prepare all the surfaces for the peel and stick application.
1. Thoroughly scrub clean the upper areas just behind the painted opening directly to the bumper rail. After you are done swipe all the areas with the adhesive promoter provided.
2. Before you permanently attach anything take a few moments to place each grill insert into place to get yourself acquainted with just how you will set them as well as how they are intended to sit in place.
3. Once you have become acquainted with just how each piece sets in place and all the surfaces have been prepped set each grill section into position. Each section contains a half round cut out indicating the tabs position on the bumper rail.
4. Tech Tip: It will be easier if you set each grill section in from behind the openings and make sure that you fold the clear release liner over so that you will be able to pull the liner out from the back of each grill once in position. Also the lower right hand driver side grill that contains the hood release handle will need to be set into place as you pull the handle forward. This will allow you to easily manipulate the grill into position. Pull all the release strips from the tabs of the grill sections then press all tabs firmly to set them in place.
5. Once you have initially set all four of the grill sections in place you will notice that each grill will contain a couple of folding tabs that are provided to stabilize the grills in place. Simply peel the red release liner from the back of each tab and then fold them down until they make contact. Press firmly to set.
Tech Tip: It will be extremely helpful to remove the red release liner from the back of all these smaller tabs prior to the installation of the main sections.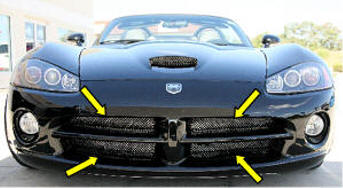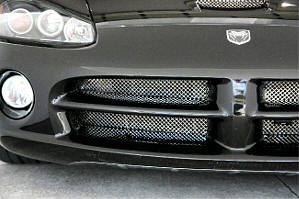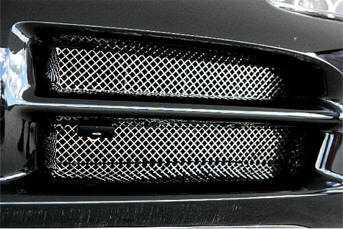 Copyright 2005 - 2023
14 copyright


TheViperStore.com is a HotCarAccessories site