SKIP SHIFT ELIMINATOR for the T-56 Transmission
PART # EB-VSSE1
INSTALLATION INSTRUCTIONS:
1. If you car has a metal or plastic shroud covering your transmission from below you will want to remove this for ease of access.

2. Locate the Skip Shift Solenoid (Plug) which is on the Drivers side at the top rear-center of your transmission (see diagrams below).

3. Remove the plastic plug top from the Skip Shift Solenoid. Now plug in your Skip Shift Eliminator device.
4. Wrap the end that is not connected to the transmission and tie up with plastic tie included.

5. Replace bottom shroud if you removed one.

NOTE: There are two solenoid plugs on your transmission. If you plug it into the wrong one (the Reverse lock out Solenoid) your car will not go into
Reverse. You will then know you have plugged your Skip Shift Device into the wrong solenoid. Simply remove from the wrong solenoid and plug your device
into the correct one. Your car will then go into Reverse as normal and your skip shift will work as advertised.

Yellow Arrow pints to Skip Shift Solenoid (Plug) on all photos below: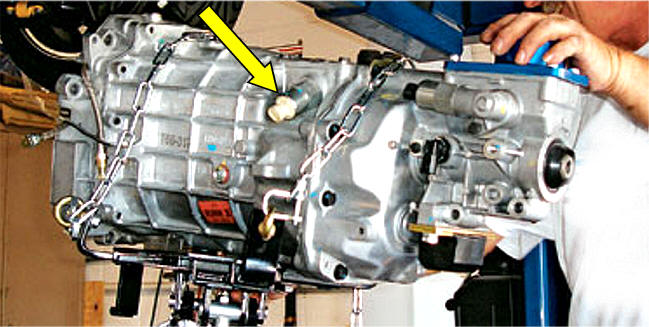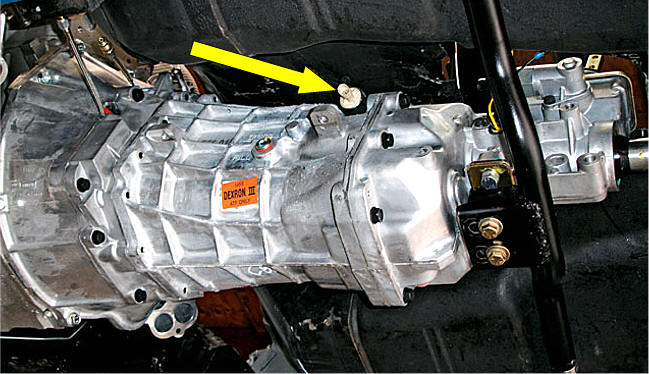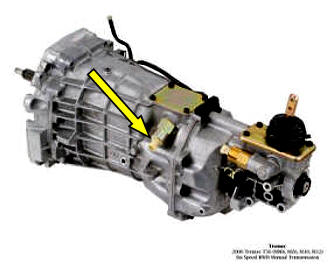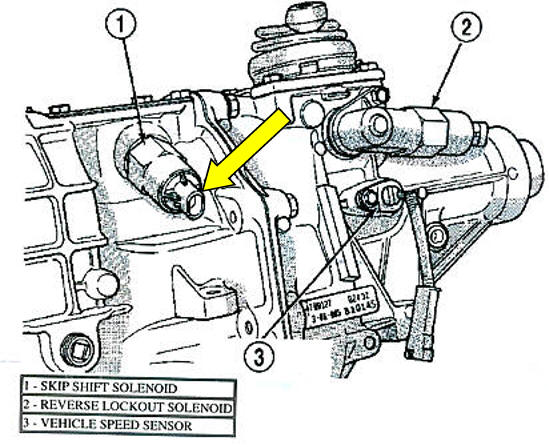 Copyright 2005 - 2023
12 copyright
Hot Car Accessories Inc.