This frame has opened up into a Separate Window



DODGE RAM SRT10 MASTER CYLINDER COVER
PART # DRMC600 patent pending
INSTALLATION INSTRUCTIONS
CONTAINS:
1-Master Cylinder Cover
1-Chrome Cap Cover-1738
Remove the brake fluid cap and clean the top side of the cap with household rubbing alcohol.
The cover has an angled shape which is designed to fit against our custom inner fender covers. Simply place the cover over the master cylinder and spread the opening so that it allows you to slip the cover over the cap neck. Then work it down so that you have enough of the cap neck exposed to put the cap back on. Once the cap has been reattached mount the new cap cover provided using a dab of clear household silicone. Allow to set for a few hours.
If any questions occur during installation please call American Car Craft at 727 861-1500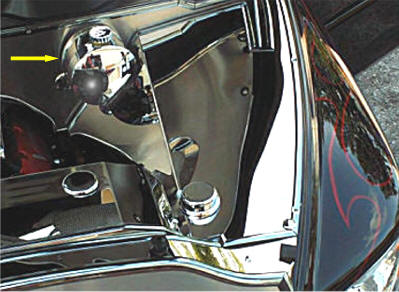 Copyright 2005 - 2023
12 copyright


TheViperStore.com is a HotCarAccessories site
This frame has opened up into a Separate Window