X

SC

-V34-AIRDAM
Dodge Viper SRT10 (2003-10) Performance Front Splitter
100% Real Carbon Fiber! or Choose fiberglass. Made in America!

High quality made in America splitter. The only 100% all carbon fiber front Viper Splitter. Also available as fiberglass. Helps hold the car to the pavement for better traction and grip.

This Front Air Dam or Splitter also helps reduce lift and increase net down force.
Comes with all hardware needed to install.
Fits Coupe or Convertible.
Made in America!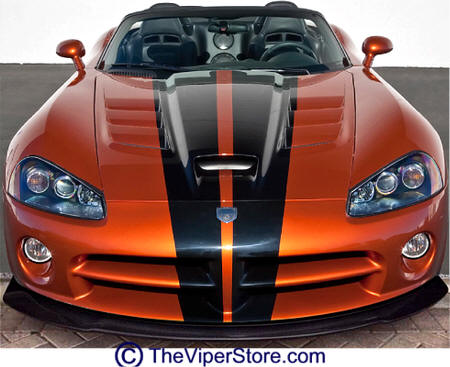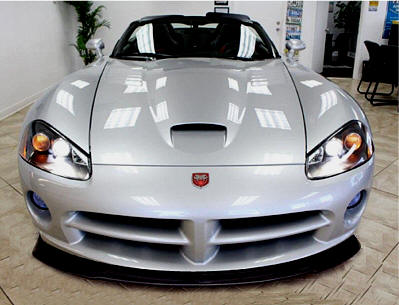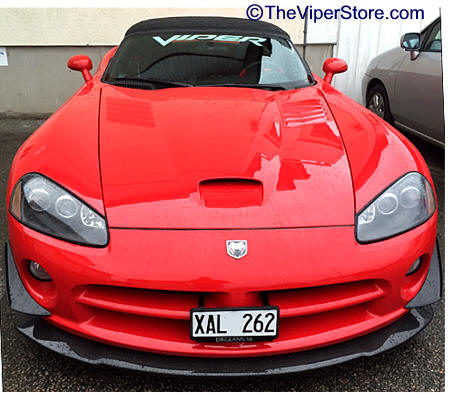 Canards sold separately - see below.
100% ALL Real Carbon Fiber! or Fiberglass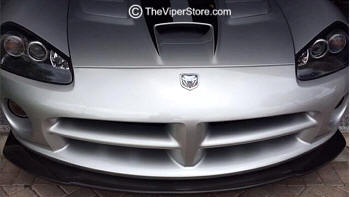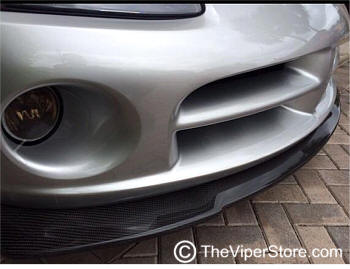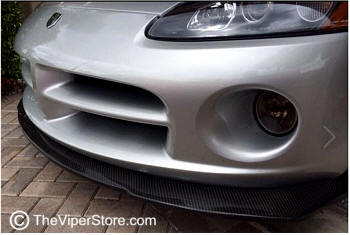 More pictures click here
$ 849.00 - $ 989.00 Sale Price
$ 1,049.00 - $ 1189.00 Reg Price
Special Order
35% Restock Fee on Returns
Return Policy

1-2 week delivery
If you are having trouble ordering online: Please call us at 352 688 8160

$ 149.95




UPS Ground
74x29"x8"
15 lbs
We welcome our many Overseas Customers!
More Shipping Info Click Here


EB-AB-700360
Dodge Viper SRT10 (2003-10) Performance Front Canards - set of 2

Front bumper canards are composted of layers of carbon fiber sheets and a carbon graphite core for lightweight and strength. Comes with aluminum edging to restrict air flow from easily running off the edge of the canard.
Support brackets, screws and bolts are included. Drilling required.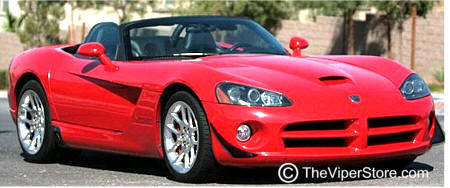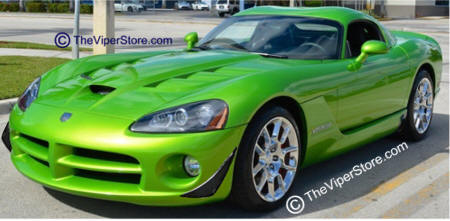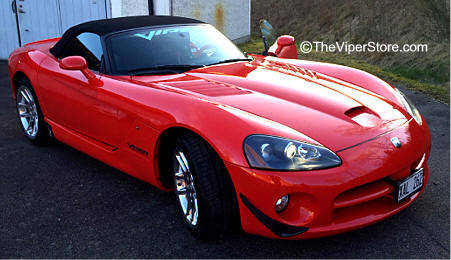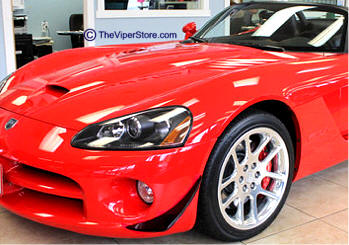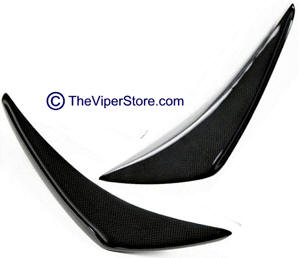 $ 399.00 Sale Price Set of 2
$ 499.00 Reg Price
Special Order
35% Restock Fee on Returns
Return Policy


1-2 week delivery
If you are having trouble ordering online: Please call us at 352 688 8160

$ 22.95




UPS Ground
We welcome our many Overseas Customers!
More Shipping Info Click Here