JU--VIPER2-PCM

REF:

1992 to 4/28/93 (D)
4/29/93 to 6/22/94 (D)
6/23/94-1995 (D)
| | |
| --- | --- |
| 1996 | IH-R5012515 (D) |
| 1997 | IH-R4848702AG (D) |
| 1998 | IH-R4854704AE (D) |
| 1999 | IH-4848924AE (D) |
| 2000 | IH-4865406AD (D) |
| 2001 | JU-4865667AG (JU) |
| 2002 | IH-5029712AB (D) |
Groups:
1992-1995
1996-1997
1998-1999
2000-2002 ABS
Dodge Viper (1992-2002), V-10 Engine Controller Module PCM / ECM

Engine controller device for Dodge Viper RT/10 & GTS V-10 engine. Dodge no longer makes PCM's or the Dodge Viper 1992-2002.
We have access to new and rebuilt PCM's. Call us for the very latest prices and availability. Includes programming.
NOTE: Chrysler supplied PCM's are considered new whether they are remanufactured from Chrysler or new build.
**PCM's come programmed or unprogrammed annotated in drop down menu.

If your year PCM is not listed or does not have a price call us for price and availability at 352 688 8160 M-F.

If you choose "P" for Programmed - We will need to know:
- VIN
- exact mileage.

$ 300.00 *Core Charge included
(*Once we receive your original PCM/ECM back and it is inspected, you will refunded the value based on the condition of the PCM. Up to $300.00 will be refunded.) There is no core deposit on

Return PCM core to:
The Viper Store
Attn: Core Return
13721 Linden Drive
Spring Hill, FL 34609

You must include a note with your name, address, phone number and amount of deposit you are due.

IMPORTANT:
When shipping your circuit boards to us -
1. Pack them very carefully in an oversized box with lots of padding.
2. Insure for $1500.00
3. Ship via UPS (NOT US Mail).

Limited warranty information - Click Here.
Viper Gen 2 PCM Part Numbers & Processor Codes

1996;
1997:
1998:
1999:
2000:
2001:
2002:
4763639
4848702AA
4854704AA
4848924AA
4865406AA
4865667AA
5029712AA
4848741
4848702AB
4854704AB
4848924AB
4865406AB
4865667AB
5029712AB
4848837
4848702AC
4854704AC
4848924AC
4865406AC
4865667AC
4848837AA
4848702AD
4854704AD
4848924AD
4865406AD
4865667AD
4886790
4848702AE
4854704AE
4848924AE
4865667AE
5014154AA
4848702AF
4865667AF
5012515
4848702AG
4865667AG

TheViperStore.com
Viper Gen1 PCM Part Numbers & Processor Codes

1992

1993

1994
(up to 02/10/94
1994/1995
(after 02/10/94)
4708421
4709024
4709383
4763555
R4763555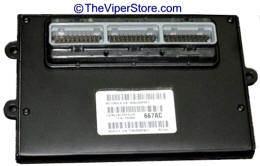 Viper 1996-2002 PCM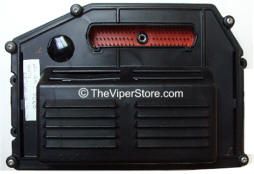 Viper 1992-1995 PCM

Note: We will call you with specific information we will need once you order.

NOTE: PCM's for 1996-2002 cars are located under a cover on the Driver side in front of the door hinge secured to the toe box. procedure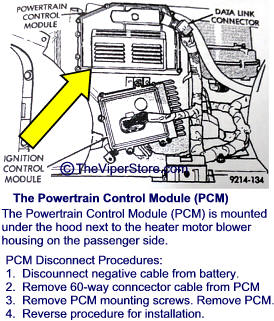 starting at:


$ 1,395.00 and up
Includes 300.00 core deposit*
Price and availability subject to change without notice

ALL prices in the drop down menu - includes a $300.00 core charge

*PCM's have a $300.00 core charge. Once you send us your old viable PCM back to us and it is inspected you will be refunded up to $300.00.
**NOTE's:
"P" means Programmed (VIN + Mileage)
"UP" means Unprogrammed

Special Order
NOT Refundable

1-2 week delivery

**Call us for more details:
352 688 8160 M-F, EST

If you are having trouble ordering online: Please call us at 352 688 8160

$ 29.95



UPS Ground
We welcome our many Overseas Customers!
More Shipping Info Click Here


BBA-PCMSERV1
Dodge Viper (1996-2002), PCM / ECM Engine controller Diagnostic Service or Repair Service

This service is for you to send us your Viper PCM and for us to inspect, test and analysis it. We sill determine the repairs and give you the cost to repair it.

Once we Service your PCM here are your Options:
1. If you deem the repair cost to be too much you may purchase a new PCM from us. You may use your old PCM as a core and not pay a core charge (unless we receive your old PCM is complete destroyed). You will not be charged for the Diagnostic Service if you get a new PCM from us.

2. Full repair service is available. We will provide you a full repair service based on the quote from our lab.
Service includes diagnoses. Repair is additional based on estimate from lab. A typical repair cost is an additional $250.00 to $400.00.

3. You may elect to have no further work done and we will return your PCM to you.

Mail your PCM well packed and insured to us at:
The Viper Store
Attn: PCM Repair
13721 Linden Drive
Spring Hill, FL 34609
(352) 688 8160

We will need to know:
-VIN
-Exact mileage
-Codes it is throwing
-Include your name, address, phone, email

See limited warranty - Click Here

Diagnostic SERVICE
for your Own
PCM Engine Controller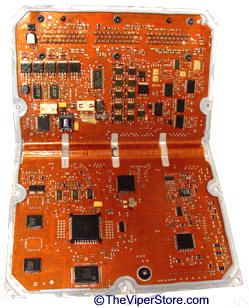 A Viper PCM opened up for inspection


$ 225.00* See final pricing below


Special Service
NOT Refundable

1-2 week delivery time

*Pricing:


$ 225.00 plus shipping. To Diagnosis the problem and estimate repair cost.

NOTE: a typical repair cost is around an additional $250.00 - $400.00. We will not proceed with repair until you authorize it.

If you are having trouble ordering online: Please call us at 352 688 8160



$ 29.95



UPS Ground
We welcome our many Overseas Customers!
More Shipping Info Click Here